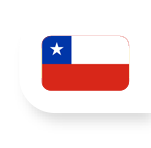 I want to participate
We seek to understand what happens after the study of a person's exome whether the cause of a disease is reached and a diagnosis is delivered, or not. We want to know what effects knowing this diagnosis, or remaining without a diagnosis has, on the experience and well-being of people, on society, and on the health system.
Who can participate?
People of any age with undiagnosed diseases, who have a condition that includes any of the following situations can participate in the study:

1. two or more major congenital anomalies, or one major and multiple minor ones;
2. inborn errors of immunity, with no identifiable cause;
3. neurological disorders, such as encephalopathies, intellectual disability, refractory epilepsy or autism spectrum disorder, associated with major anomalies;
4. other structural or functional alterations present in a family in a pattern that suggests Mendelian inheritance, whose cause is probably of genetic origin and that, after carrying out the usual clinical evaluations available, continue without obtaining a diagnosis;

In addition, in some parts of the study we will invite caregivers, and health professionals who are part of the treatment team
Unfortunately, he project does not have tools to include people who require urgent evaluations, or for those who have conditions such as chronic pain or fatigue, fibromyalgia, or the like.
What does the participation
in the project entails?
If you (or your child) have any of the situations described above and are interested in participating, we ask you to download the file below, share it with your doctor, and together complete the information required. Your information enables us to decide whether this study is relevant or not to your health situation. In some cases, the team may determine that the project cannot add to the evaluations already completed.

The information that you and your doctor provide will be kept confidential by the research team. If after reviewing this information the team considers that you can participate in the study, a member of the team will meet with you to provide more details. You will be able to answer your questions and decide whether you want to participate.

If you want to participate, a blood sample will be taken in order to examine your exome (all of your genes). After this analysis, which may take up to several months, we will let you know whether the team found the cause of the health condition. It is important to emphasize that there is no certainty of finding a diagnosis.

Once you enter the first stage of this study, you will be invited to participate in other areas of the project, which seek to learn about and deepen knowledge and understanding the quality of life of people with rare diseases, the health care they receive, and their diagnostic path, among others. Your participation will always be voluntary.
Join the study
Currently, we are only considering applications sent through treating physicians, so we ask that you coordinate with him or her to gather the requested information.